Hours
Mondays — Closed
Tuesdays — 10am – 8pm
Wednesdays — 10am – 5pm
Thursdays — 10am – 8pm
Fridays — 10am – 6pm
Saturdays — 10am – 5pm
Sundays — Closed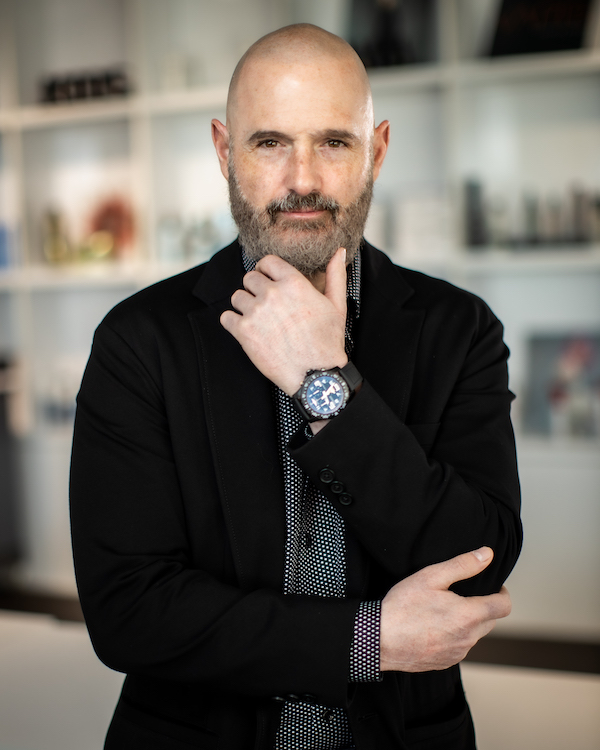 Co-owner & Stylist
Frank Cini is the 2020 Ontario Hairdresser of the Year, 2 time Canadian Hairdresser of the Year, and a 2023 Nominated North American Hairstylist of the Year. Previously, he has worked with designer Marie Copps and celebrated the 20th anniversary of Taz Hair Co. with an art exhibition on June 19, 2017.
In 2013 Frank Cini represented Canada for HCF at Carrousel du Louvre in Paris with a presentation for 2500 attendees from 45 counties around the world. Frank has worked on the set of music videos, designed ad campaigns for L'Oréal Professionnel. His hair artistry has splashed the front covers of Salon Magazine, featured in spreads of Elle Canada, Flare, Chatelaine and Toronto Life.
Frank's accolades include awards for 2006 Canadian Hairdresser of the Year, 2007 Editorial Hair Stylist of the Year, and most recently 2009 Long Hairdresser of the Year, just to name a few. Cini is a Regular guest on the Global Morning Show and has appeared on Breakfast Television/City TV, Global News/Global Television, The Beauty Guide/Women's Television Network, Rogers Television and Images TV/Life Network.
He is the Canadian Ambassador for Goldwell; traveling seasonally across the globe creating cut and colour trends for the company's latest collections. He has traveled the globe sharing his unique approach to long hair & cutting trends.
Amidst all the travel and creativity with the Goldwell Team, Frank always considers his clients, putting them first when he's back in the salon. "Clients are the best barometers of success," says Cini. "Training and travel tie in to enable me in becoming a well-formed stylist, allowing me to educate my clientele on new looks that will flatter them based on hair type, face shape, and manageability. Without a doubt, clients are our key to success."
Frank carries with him a commitment to excellence in leading the Taz team, as well as being the best possible mentor for his children. Having become a 4th generation hair stylist, it's no surprise that this man's family crest ought to be a pair of shears.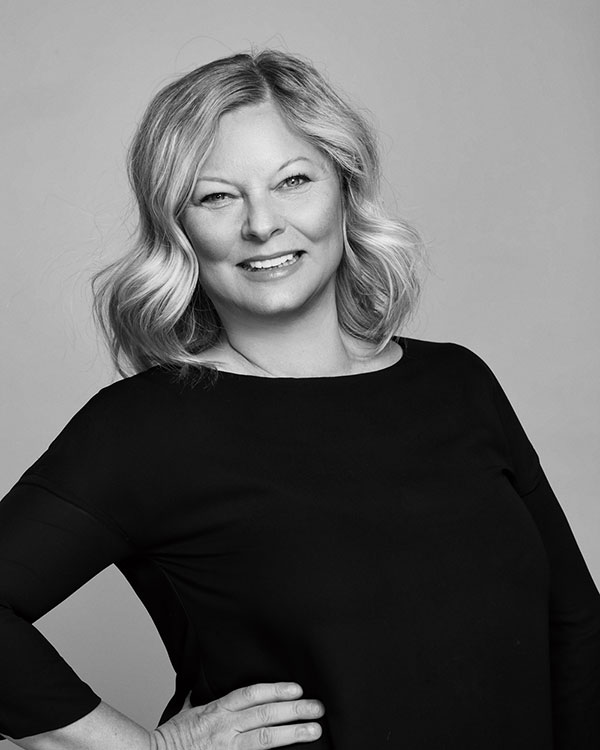 Co-owner & Stylist
Twenty years into her career and a co-owner of Taz, Carol Cini has added some of the most prestigious awards to her name, including North American Makeover Hairstylist of the Year and Canadian Multicultural Hairstylist of the Year.
Design is something that comes naturally to Carol, and is evident in the most avant-garde styles which she creates so effortlessly, allowing her the honour of becoming a Platform Artist for L'Oréal Professionnel Canada.
To name a few of Carol's contributions to the industry, Carol has styled for:  Toronto Fashion Week, Bell Mobility Charity Gala, L'Oréal Colour Trophy, Mirror Awards Pre Show, and stage work for manufacturers such as Wella Sebastian, and Soma Schwartzkopf. "Style translates into every aspect of your life." says Cini. She takes that philosophy very seriously, and incorporates this into the education and design of the Taz culture.
There are several reasons as to why her clients keep coming back. "Hair is such a personal thing, I have opinions, but I like to listen. It's not about right or wrong, it's what suits them and makes them happy. Offering an honest and thorough consultation is definitely the key to client comfort," she said. "I love to suggest change and educate my clients on how to create their new looks at home."
Now being the wife to Frank Cini and mother of their two young children, Carol works part time at the salon and is in high demand, with clients booking appointments three weeks in advance. "Having two hairstylists in the family is a bonus; it makes you better at it. I couldn't imagine it any other way."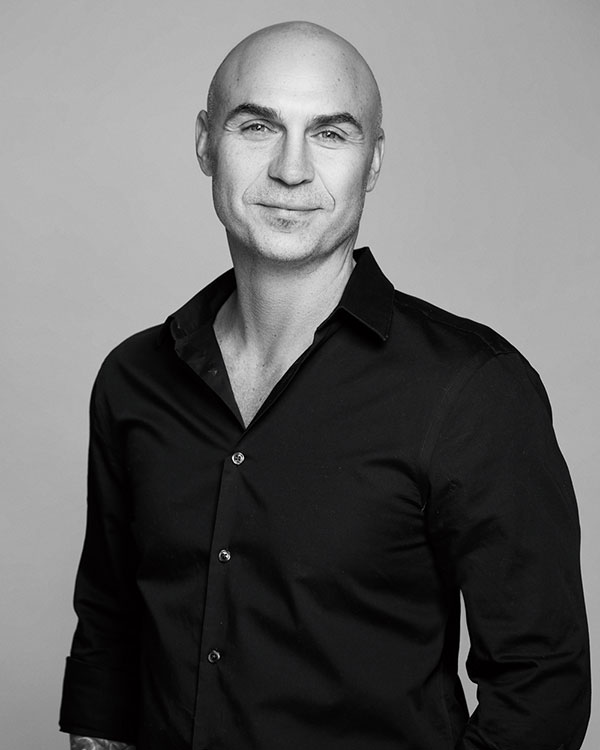 Co-owner & Stylist
Daniel Naumovski is known for being one of Canada's Top Stylists, not because of his several wins and nominations, regular media guest spots, or building the esteemed reputation for himself amongst his clients and peers — but because he has attained all these merits and accomplishments and continues striving for more.
His talent and creativity are recognized by beauty experts and are evident by many wins and nominations at several award ceremonies including winner of 2006 Ontario Hairstylist of The Year at the Contessas, and L'Oréal Colour Trophy's Long Hairdressing Stylist of the Year.
Daniel's Charm and television-friendly looks have made him a favourite throughout the Toronto broadcasting community. Bella (WTN), Images TV (The Life Network), Makeover Story (TLC), City Line and Breakfast Television (CityTV), and ET Canada(Global) have all featured Naumovski's work. In print, he and his models have appeared in Toronto Life Fashion, Elle Canada, The National Post, Toronto Sun, The Toronto Star, Salon Magazine, and Designer's Choice. In Toronto Life's essential 'Best Of" edition, Daniel was named one of Toronto's Best stylists in the editor's choice.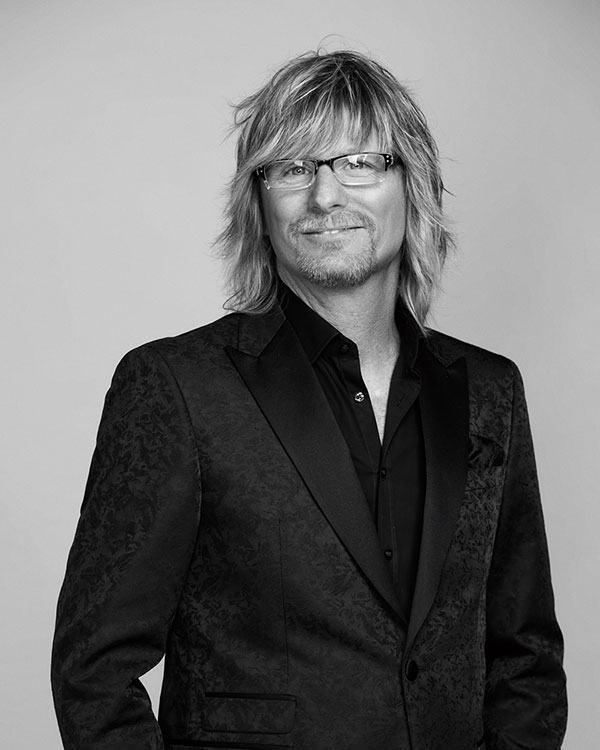 Colour Technician
Creating "living sculpture" is how Norm Wright describes his work as a senior stylist. His artistic approach stems from his early interest in art and music, and it's an attitude that has earned him some of the highest honours in the country during more than 25 years in the business. A two-time winner of the Canadian Hair Colourist of the Year award, he was also inducted into the Canadian Hair Stylist Hall of Fame in 1996.
He likes his clients to set trends, not follow them. "I prefer not to do style. I do people," says Norm, an enthusiastic golfer who used to create punk styles for friends before he took up hairdressing as a career. He's willing to keep adjusting a trend to fit the person because he understands that many people want regular changes; a third of his new clients come in wanting a new look. As a result, it's not surprising that he still has his first client.
His passion for hairdressing comes from witnessing the reactions to his creative coiffures. "I like releasing the sparkle in people," he says. "It's truly an honour when you make someone feel better about their look."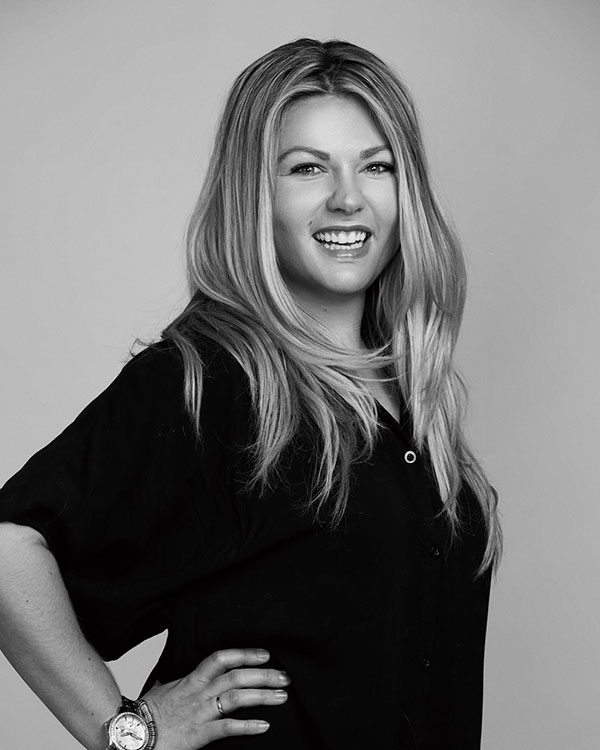 Colour Technician
Beginning at the age of 18, Dawn Whytall set her passion for her in motion. She always knew that making others feel good about themselves would make her the happiest. 15 years later, Dawn has constantly strived to set goals for aiming to keep the standard high Taz Hair Co. has been home to Dawn for the last six years and she plans on using her creative talents to make others look and feel better for another fifty!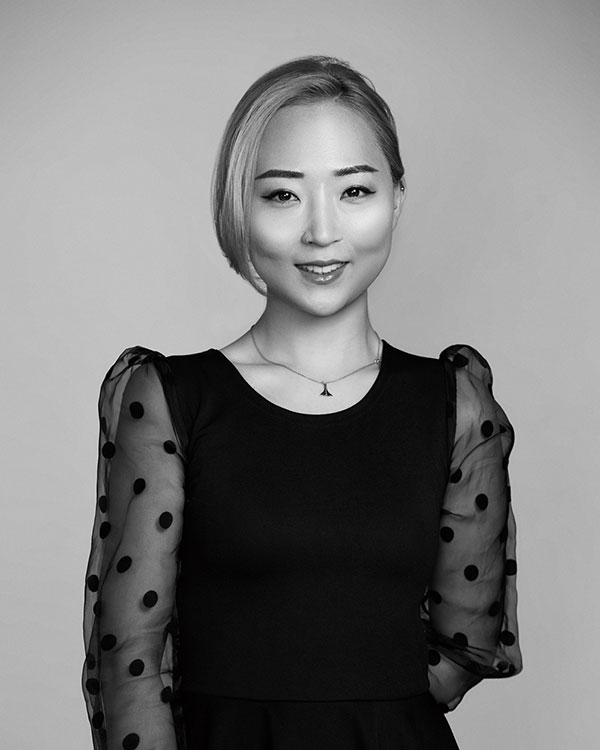 Stylist
"The only place where success comes before work is in the dictionary".
Minseo (or Min) may be a newcomer in the Canadian hairstyling scene, but she's no newcomer when it comes to her extensive knowledge of hair. Born and raised in South Korea, she started her career in hair styling at the age of 16 as a competitive hair stylist and has won numerous awards in Korea. Min obtained her Bachelor of Design, and made her move to Canada to broaden her experience and further her study in this art.
There is not a day that goes by when she doesn't display her passion and love for the industry. Min makes hairstyling look easy, much like a painter or any artist; most artists use a palette and brushes whereas she uses pairs of scissors and brushes to craft an art on hair using her extraordinary hair-cutting techniques. She has the natural ability to take her vision and bring it to life!
"I find enjoyment seeing a smile and excitement when I help clients find their right hair. To me, this is more than work; it is a never-ending dream that I want to grow up with".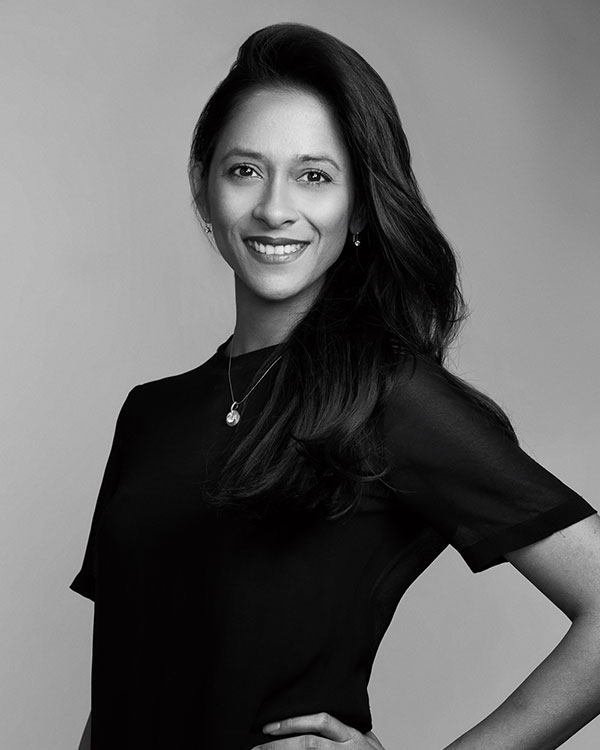 Junior Stylist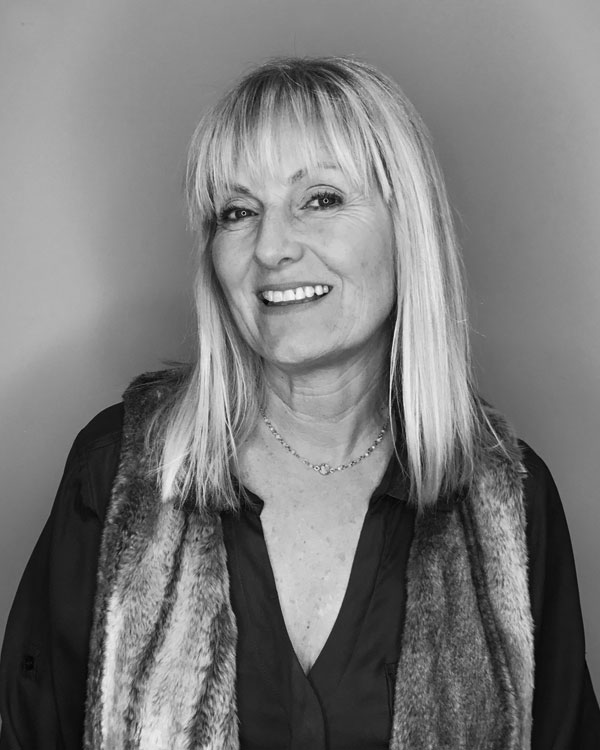 Colour Technician
Hairstylist & Colourist
Michael has been a professional hairstylist and colourist for 22 years. He is a proud member of the national artist team for Goldwell master stylist team for 8 years. Michael is a 2 time national finalist for Goldwell Colorzoom, 3 time finalist for salon magazines Contessa Awards – Master Colourist of the Year, and also 2 time finalist for Salon magazine's Contessa Awards – Canadian Colourist of the Year. Michael has now joined our Taz family in the Yorkville location.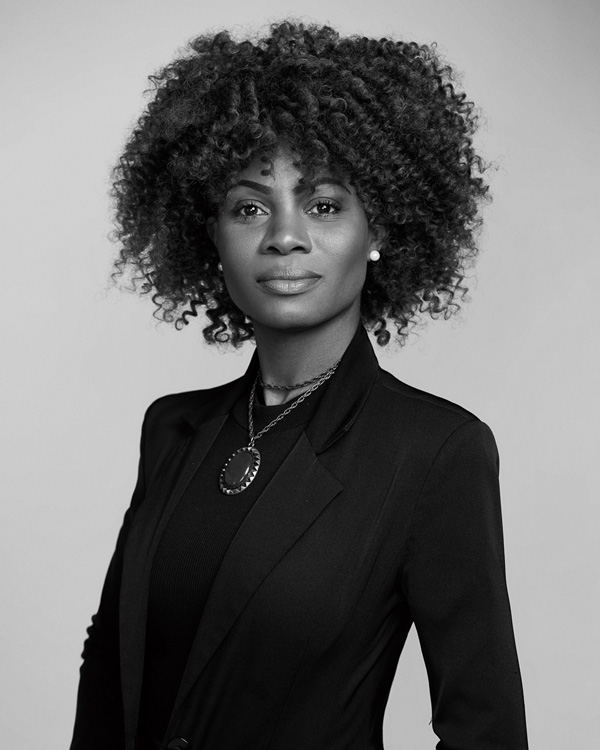 Stylist