Hours
Mondays — Closed
Tuesdays — 8:30am – 9pm
Wednesdays —8:30am – 9pm
Thursdays — 8:30am – 9pm
Fridays — 8:30am – 7pm
Saturdays — 8:30am – 3:30pm
Sundays — Closed
London, Ontario
Team Members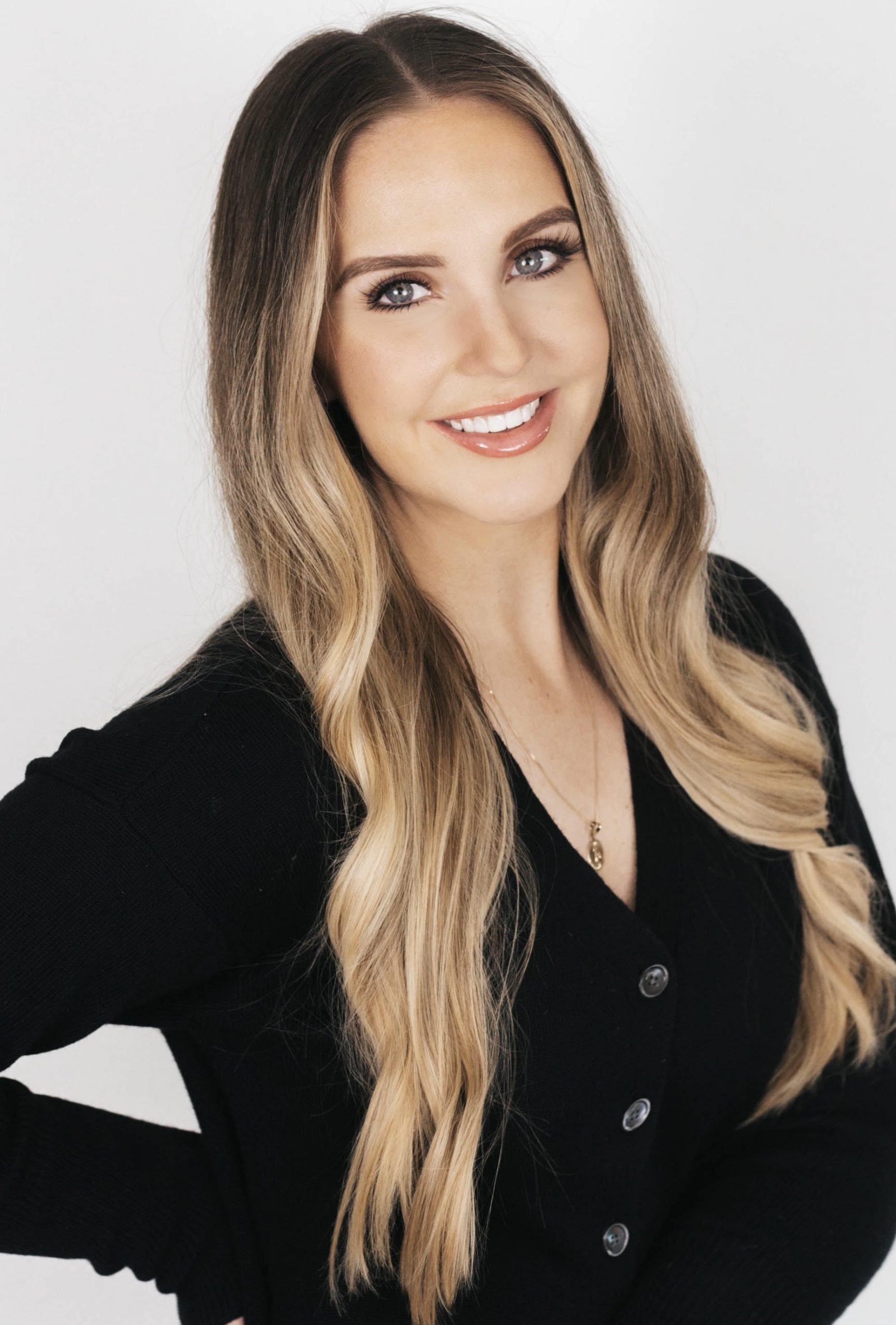 Co-owner & Makeup Artist
With almost 6 years in the hair and beauty industry, Katie Foster is thrilled to open and manage the third Taz Hair Co. location in London, ON. Her degree from the University of Western Ontario in MIT (Media Information Technology) has assisted her in her career as a manager and allowed her to grow a dedicated and professional team. Katie has travelled around the world to increase her knowledge of the business side of the industry. Some of her education includes: L'Oréal Professionnel Business Forum (Spain), Milano Software Exchange (Niagara Falls), Kerastase Experience K (Mexico) and HCF (Paris). Katie is looking forward to working with an amazing team and motivating them to reach their maximum potential as artists.
Katie also began her career as a freelance makeup artist in 2011 after she graduated from Makeup Artistry at Elegance Beauty School in London, ON. There she was educated to apply makeup for daytime/evening, bridal, airbrushing, colour/black & white photography, runway and TV/Media. Since then, she has participated in numerous fashion shows, wedding parties, editorial photo shoots, competitions, and has also worked with different television companies. Her fascination with makeup comes from her passion for art, which began at a very young age. Katie believes that makeup is not only a great lipstick or favourite mascara but also an outlet for self-expression and self-representation.
In 2013, Katie was nominated as one of the top 5 finalists in Canada at the Contessa Awards for Makeup Artist of the Year. In 2014, she was also nominated as a finalist for Makeup Artist of the year at a national beauty competition called the Mirror Awards.
Katie is a Certified Makeup Artist, Beauty Consultant/Educator and member of The Beauty Team. She continues educating herself and frequently attends seminars, master classes and beauty shows to ensure she is on top of the latest trends in the industry. Katie is a strong advocate and believer that makeup is applied to enhance ones natural beauty, which lies within each and every individual.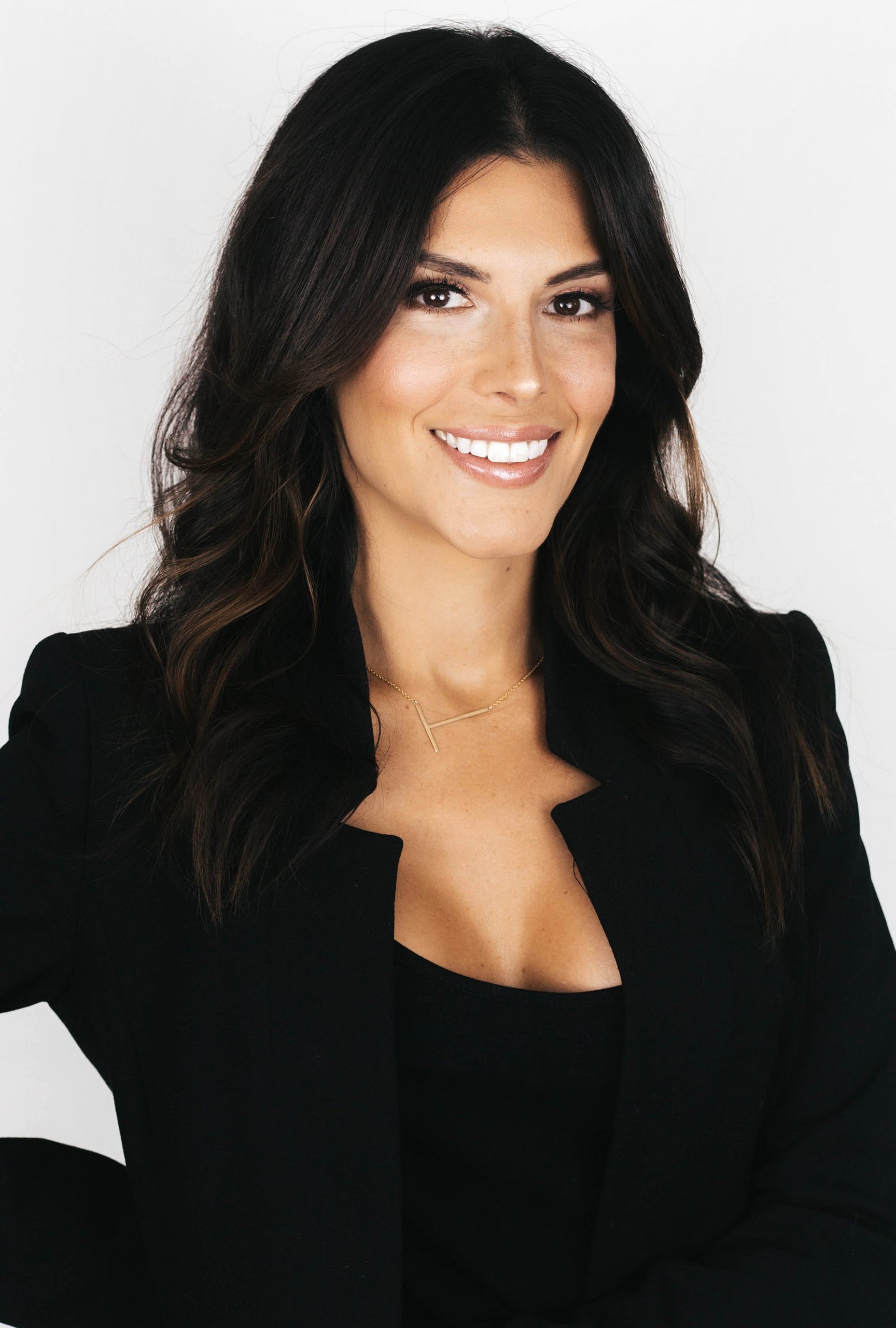 Co-owner, Colourist & Stylist
Thelma began her career and her passion for hairstyling in 2002. She was educated by the Image Group Hairstyling Academy in London, Ontario and graduated in 2003. With over a decade of of experience in the industry, Thelma has grown and continues to attend education around the world. In 2013, she traveled to Paris, France to work with the L'Oréal Professionnel Canadian Team as a portfolio assistant. There she studied internationally with L'Oréal's HCF team, which was an eye opening experience for her. She has worked amongst the best artists over her career, expanding her knowledge of cutting, colouring and up styling. While continuously educating herself, Thelma utilizes her techniques on a day-to-day basis and is dedicated to her work. Throughout her career, she has participated in numerous photo shoots, fashion shows, TV/media events all while continuing her daily routine behind the chair.
In 2014, Thelma was nominated as a finalist for Hair Colourist of the Year at the Mirror Awards and will continue entering competitions throughout her career. Thelma is an extremely driven hairstylist who is passionate about building her team as well as educating them to be the best in the industry. She is tirelessly training to ensure that she is on top of the ever-changing trends in the industry and is ecstatic to finally be part of the Taz team.
Colourist & Stylist
Tarran has had a passion for the hair and beauty industry since a young age. She began her education in 2002, where she graduated Devog beauty school in London, Ontario. In the three years Tarran has been fully licensed, she was nominated as a finalist for the Contessa Awards in both Texture and Avant Garde categories. Tarran was ecstatic when she brought home the trophy for Avant Garde hair stylist of the year in 2013 with her partner Amanda Rendell.
Tarran enjoys working with L'Oreal Professionnel color and product line and specializes in the new INOA revolutionary hair color system. Tarran believes in continual education and strives to stay at the forefront of her field while expressing her creativity through her photo shoots. With her exceptional knowledge of new products and services, Tarran is able to provide excellent service to her clientele on a day-to-day basis. She stays up to date on all the latest trends in the industry, which keeps her loyal clients returning. Tarran places high value on communicating with her clients, understanding their needs and respecting their hair and is excited for her future being part of the Taz Hair Co. London location team.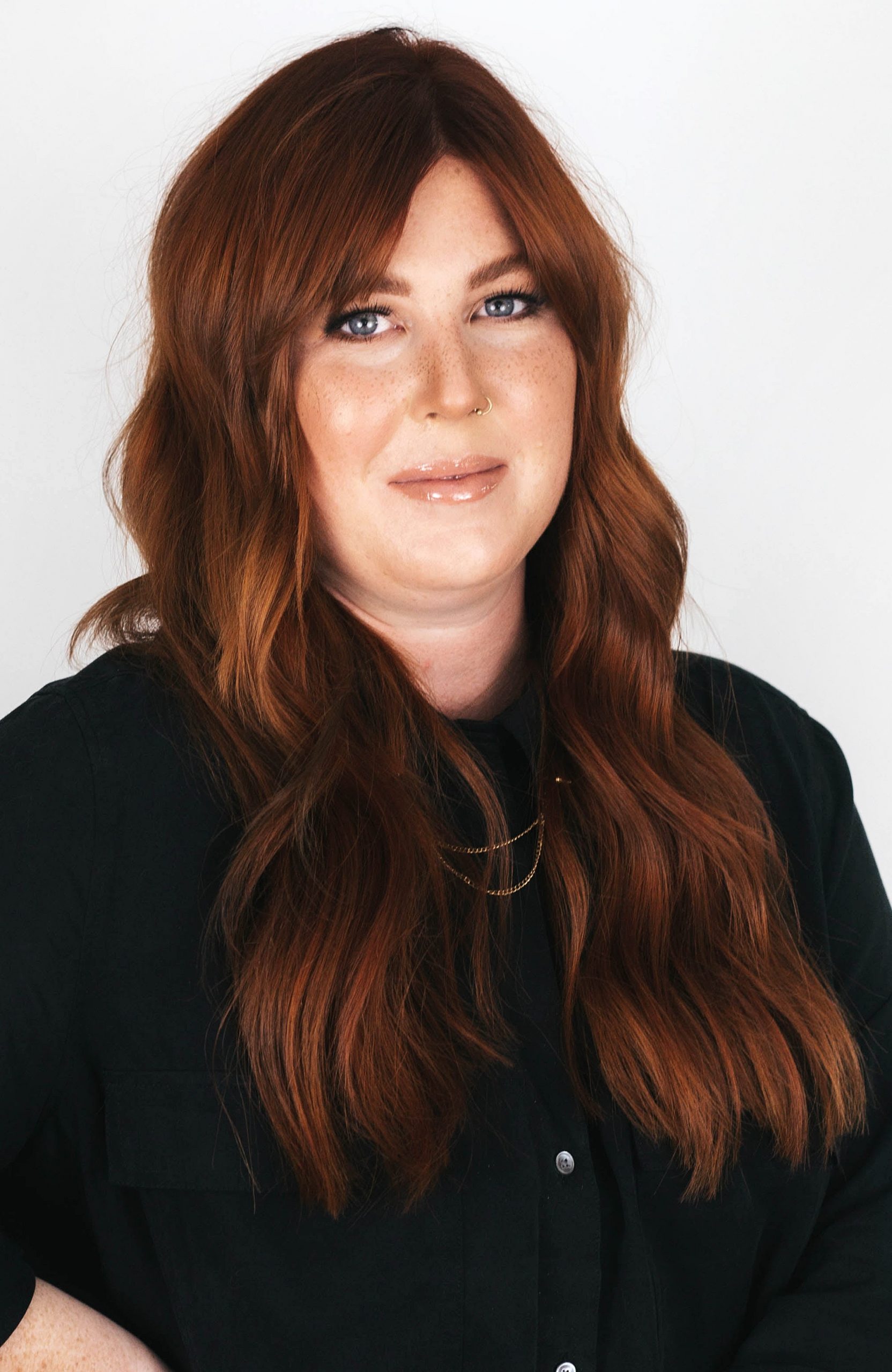 Colourist & Stylist
Courtney has worked in the hair industry for several years and her ultimate goal is to make her clients look and feel their best. She does this by giving them a look that will suit their needs as well as their lifestyle. Courtney specializes in up-styling, colouring, as well as unique and trendy cuts.
Having worked in the industry over the years, I have grown not only as a stylist, but also as a person. I have worked with several talented people from whom I've learned so much. I am constantly expanding my knowledge of styles and trends in this ever-changing industry to always be up-to-date with the latest in hair.
I love to get out from behind the chair and compete in hair competitions as well, having been a finalist (top 5 in Canada) in Contessa 2013. This allows me to use my creativity to really produce pieces of art with hair. I am passionate about every aspect of hairstyling, and this passion comes through in all the work I do.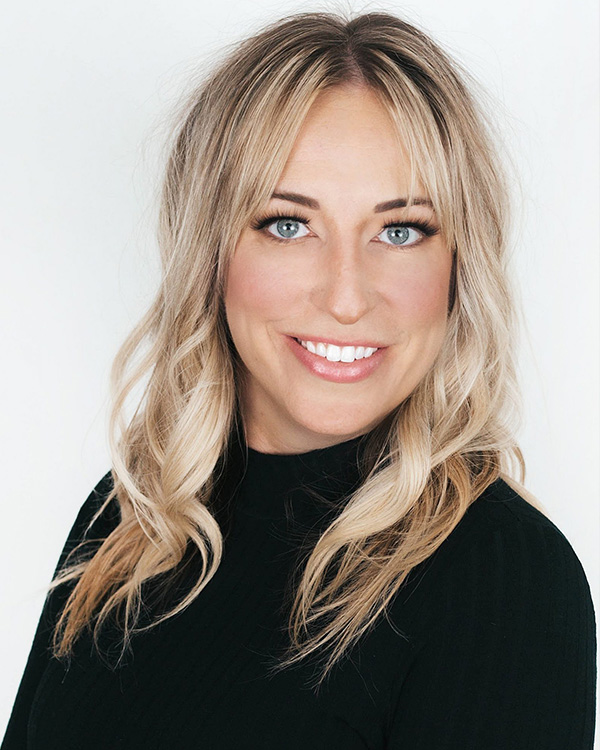 Receptionist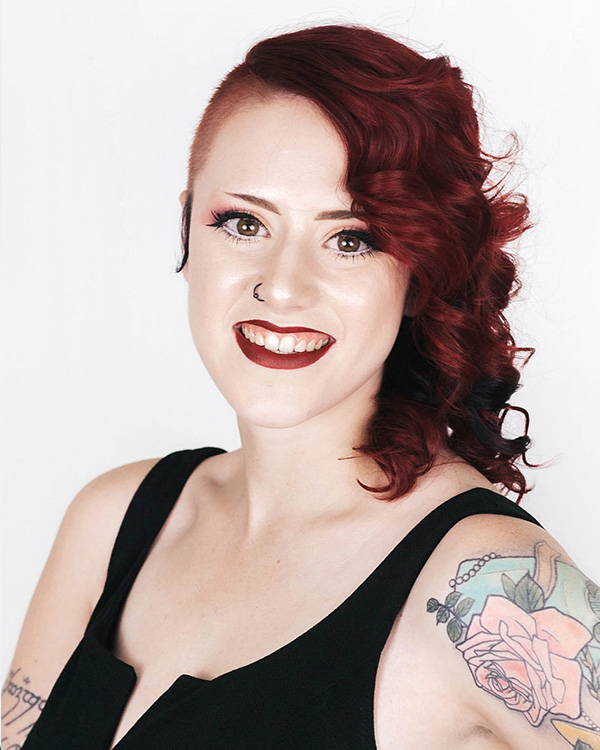 Colourist/Stylist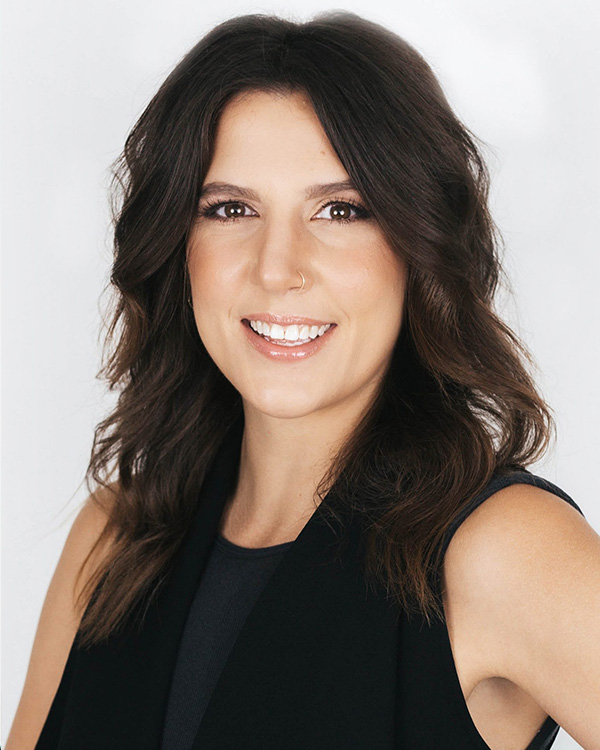 Colourist/Stylist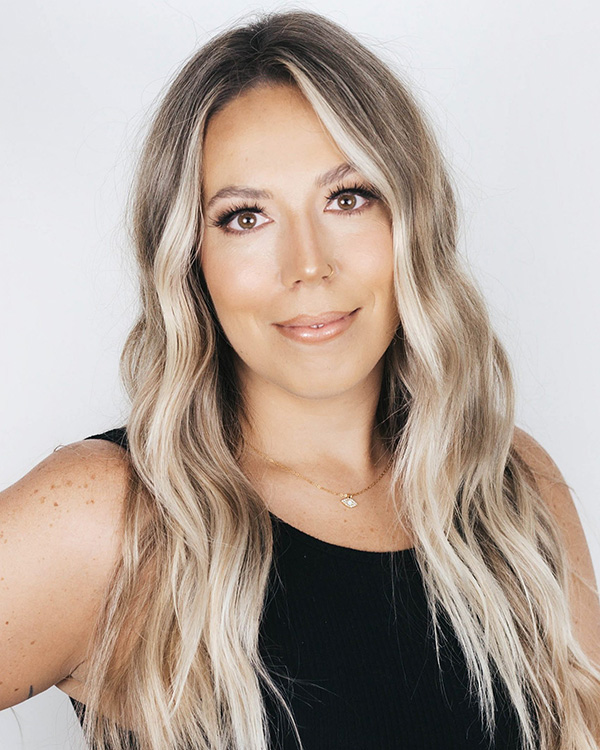 Colourist/Stylist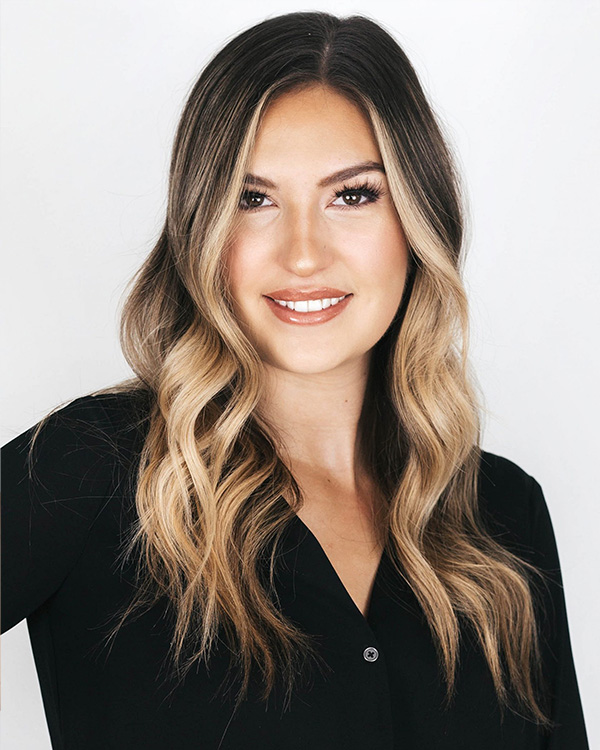 Colourist/Stylist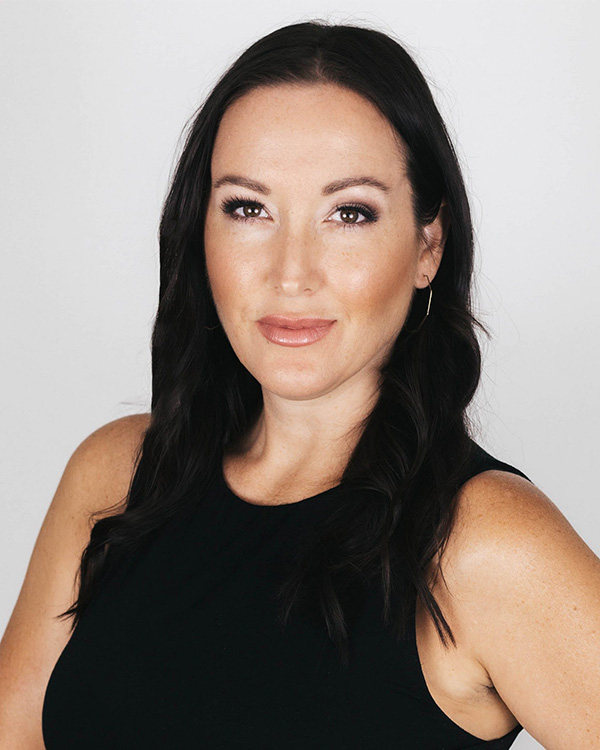 Esthetician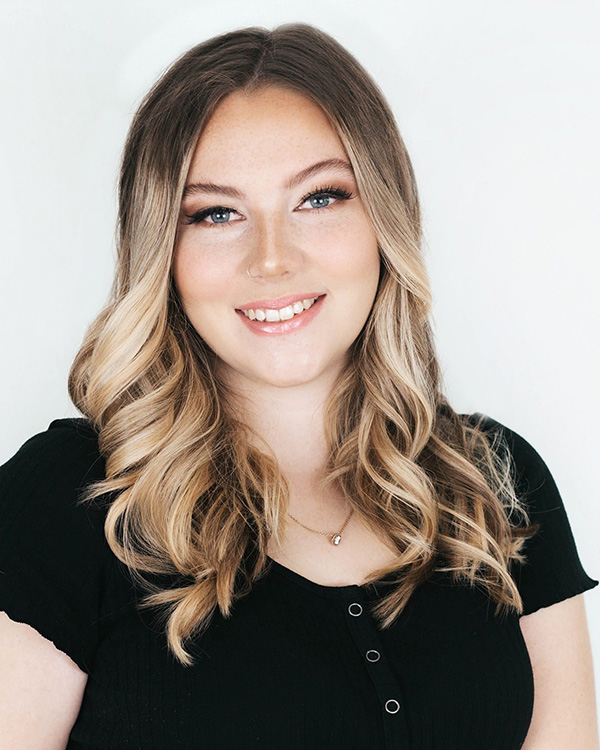 Apprentice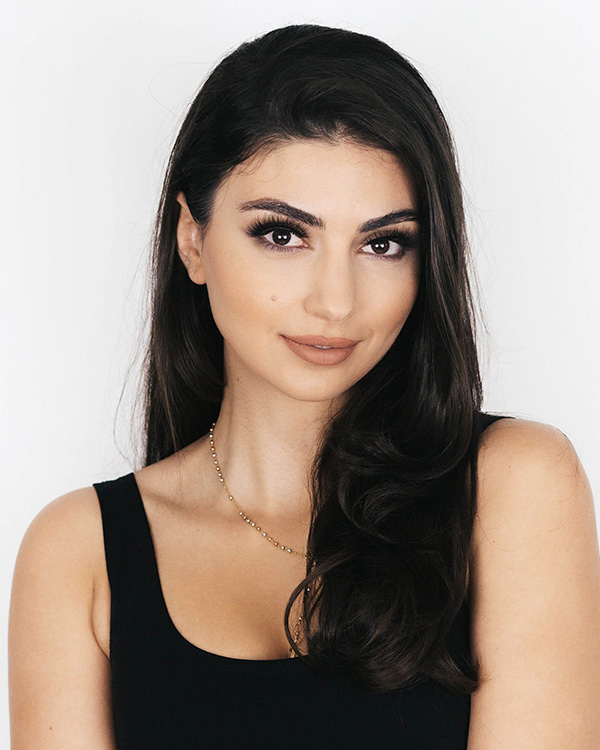 Apprentice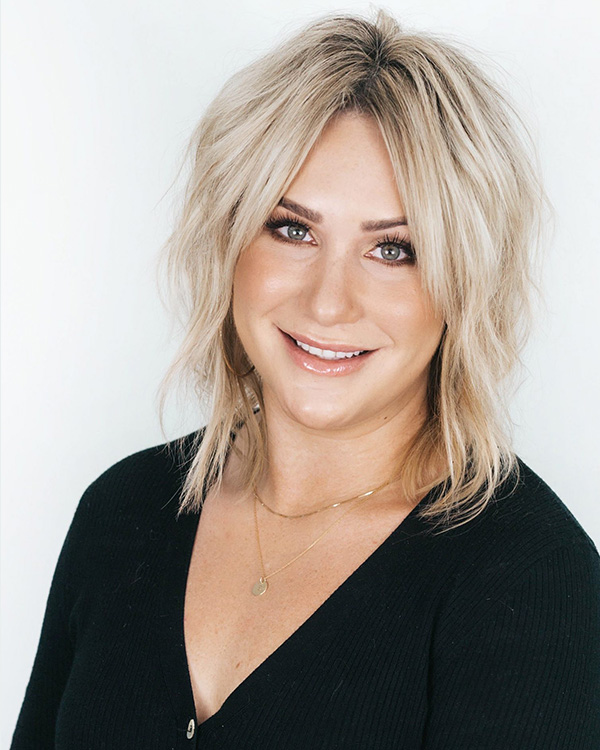 Colourist/Stylist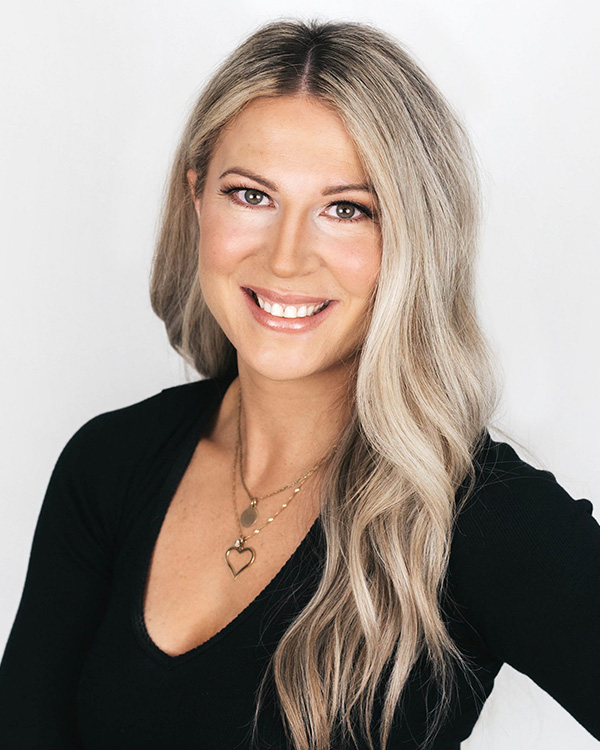 Colourist/Stylist