Hours
Mondays — 10am – 7pm
Tuesdays — 10am – 8pm
Wednesdays — 10am – 7pm
Thursdays — 10am – 8pm
Fridays — 10am – 6pm
Saturdays — 9am – 5pm
Sundays — Closed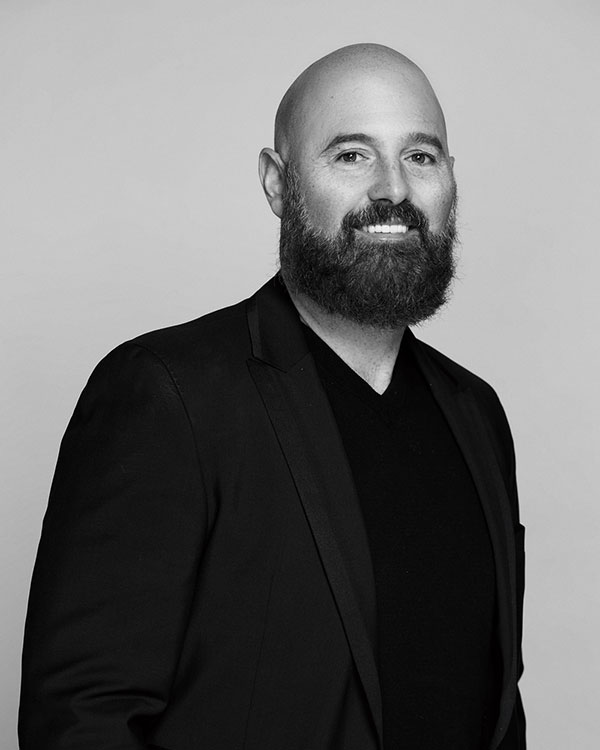 Co-owner & Stylist
Frank Cini is the 2020 Ontario Hairdresser of the Year, 2 time Canadian Hairdresser of the Year, and a 2023 Nominated North American Hairstylist of the Year. Previously, he has worked with designer Marie Copps and celebrated the 20th anniversary of Taz Hair Co. with an art exhibition on June 19, 2017.
In 2013 Frank Cini represented Canada for HCF at Carrousel du Louvre in Paris with a presentation for 2500 attendees from 45 counties around the world. Frank has worked on the set of music videos, designed ad campaigns for L'Oréal Professionnel. His hair artistry has splashed the front covers of Salon Magazine, featured in spreads of Elle Canada, Flare, Chatelaine and Toronto Life.
Frank's accolades include awards for 2006 Canadian Hairdresser of the Year, 2007 Editorial Hair Stylist of the Year, and most recently 2009 Long Hairdresser of the Year, just to name a few. Cini is a Regular guest on the Global Morning Show and has appeared on Breakfast Television/City TV, Global News/Global Television, The Beauty Guide/Women's Television Network, Rogers Television and Images TV/Life Network.
He is the Canadian Ambassador for Goldwell; traveling seasonally across the globe creating cut and colour trends for the company's latest collections. He has traveled the globe sharing his unique approach to long hair & cutting trends.
Amidst all the travel and creativity with the Goldwell Team, Frank always considers his clients, putting them first when he's back in the salon. "Clients are the best barometers of success," says Cini. "Training and travel tie in to enable me in becoming a well-formed stylist, allowing me to educate my clientele on new looks that will flatter them based on hair type, face shape, and manageability. Without a doubt, clients are our key to success."
Frank carries with him a commitment to excellence in leading the Taz team, as well as being the best possible mentor for his children. Having become a 4th generation hair stylist, it's no surprise that this man's family crest ought to be a pair of shears.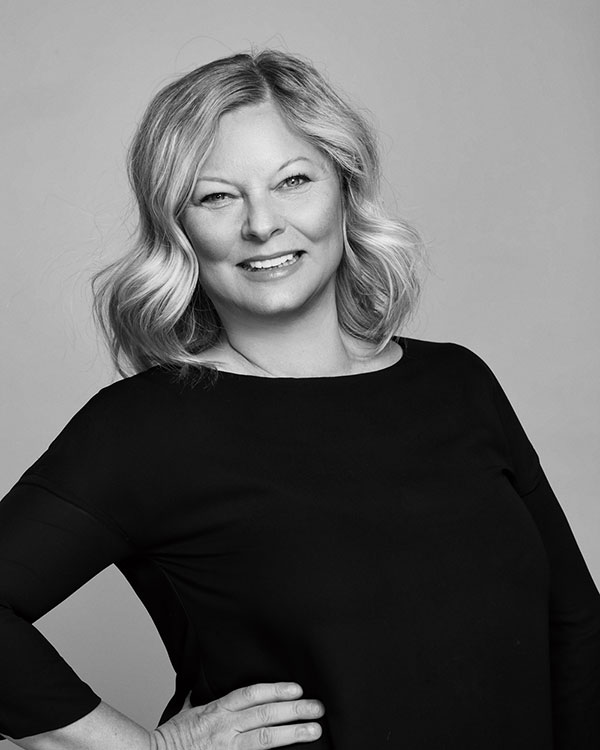 Co-owner & Stylist
Twenty years into her career and a co-owner of Taz, Carol Cini has added some of the most prestigious awards to her name, including North American Makeover Hairstylist of the Year and Canadian Multicultural Hairstylist of the Year.
Design is something that comes naturally to Carol, and is evident in the most avant-garde styles which she creates so effortlessly, allowing her the honour of becoming a Platform Artist for L'Oréal Professionnel Canada.
To name a few of Carol's contributions to the industry, Carol has styled for:  Toronto Fashion Week, Bell Mobility Charity Gala, L'Oréal Colour Trophy, Mirror Awards Pre Show, and stage work for manufacturers such as Wella Sebastian, and Soma Schwartzkopf. "Style translates into every aspect of your life." says Cini. She takes that philosophy very seriously, and incorporates this into the education and design of the Taz culture.
There are several reasons as to why her clients keep coming back. "Hair is such a personal thing, I have opinions, but I like to listen. It's not about right or wrong, it's what suits them and makes them happy. Offering an honest and thorough consultation is definitely the key to client comfort," she said. "I love to suggest change and educate my clients on how to create their new looks at home."
Now being the wife to Frank Cini and mother of their two young children, Carol works part time at the salon and is in high demand, with clients booking appointments three weeks in advance. "Having two hairstylists in the family is a bonus; it makes you better at it. I couldn't imagine it any other way."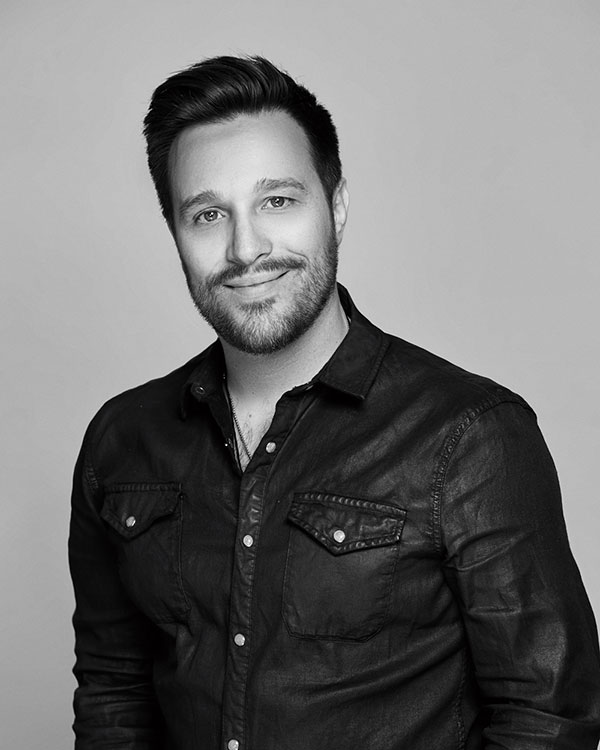 Co-owner & Stylist
Stylist extraordinaire Rino Balzano, has earned the prestigious title as a Portfolio Artist for L'Oreal Professional one hair cut at a time. Rino was born and raised in the multicultural city of Toronto, launching his career at sixteen years of age. Since then Rino's career has soared.
Rino Balzano is a celebrated stylist and educator in the greater Toronto area. He is also the proud new partner/owner of Taz Salon. Rino specializes in precision cutting and in a von guard hair designs. As a trend-setter, he works with a creative artistic vision and a fine eye for detail. He enjoys working collaboratively with his clients through in-depth consultations to develop original and individualized styles to meet their needs. Rino has also gained the admiration and respect of leading hair stylists, major fashion magazines, celebrities, clients and industry competitions across North America, most recently being honoured at the Mirror Awards for Fantasy Style.
Rino's passion and talent is evident in every hair cut he undertakes. Through his precisely detailed, innovative cutting techniques and styles, he is able to create hair for a variety of lifestyles. Though cutting and styling are just a few of the skills Rino utilizes, he is also proficient in colour, permanent wave, relaxers & extenso.
Rino is a firm believer that education is the key to a long, rewarding and successful career. With his exceptionally high level of motivation, he maintains current and fashionable knowledge to provide an advanced platform of hair styling education in salons nationally. But it doesn't stop there. He is very dedicated to his team at Taz Salon providing in-salon education, support and training. "It's a sense of satisfaction I receive in knowing I've helped my team to become more successful; a goal achieved for myself".
Bridal: With his passion for beauty & sheer creativity, Rino is the go-to-stylist for beautiful glamorous hair, whether it be chic runway looks, or brides to be. All consultations are thorough and complimentary.
Education: Portfolio Artist for L'Oreal Professional, Rino offers both in salon and one-on-one training and education for experienced stylists. His classes are specially designed to allow students to gain the confidence, ability & expertise needed to apply today's current trends & fashion forward looks behind the chair. Rino's educational classes include Cutting techniques, Cut & Colour, Up-do 101, Bread & Butter and Session Styling.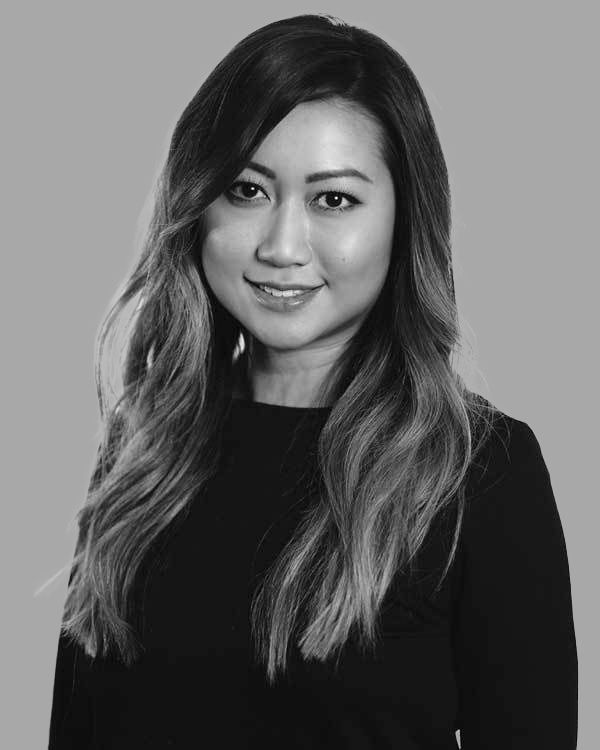 Stylist
Denise has always been enthusiastic when it comes to the beauty industry so pursuing it as a career was a natural progression. Always a trend setter and innovative, Denise has been in the beauty industry for 6 years, working at Taz for since 2008. Denise attended L'Oréal Academy for her education and continues to attends classes to become skilled at new techniques, trends and styles. Denise is a core member of the Taz team on Bloor, always delivering great service and has a large following of return clientele who seek her expertise.
Denise specializes in Keratin smoothing service, which is a very popular service offered at Taz. Denise's blow-dry services are also most sought after due to her skills. Denise has participated in numerous photo shoots, fashion shows and portfolios. Denise continues to expand her knowledge and skills so that she may continue to grow in the industry. Denise on her free time enjoys the outdoors and traveling.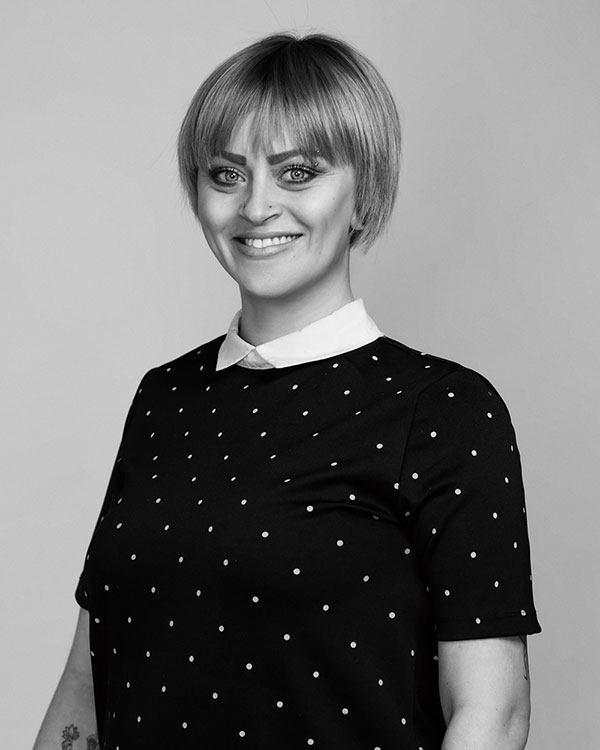 Colour Technician
Michelle Roach has been in the hair industry since the age of 17 working as an assistant and has worked her way up to specializing in colour through training at Taz Kingsway. After graduating from Marvel Beauty in 2012, Michelle started working with Taz in January 2013.
Michelle brings a professional and positive attitude to the team and her passion for her work is shown with every client that steps into her chair. When asked how she felt about working at Taz Hair Co, she said, "This is always what I've wanted to do. I'm just so thankful to have landed my dream job with the dream team." We look forward to seeing what new possibilities will come from Michelle and wish her the best of luck.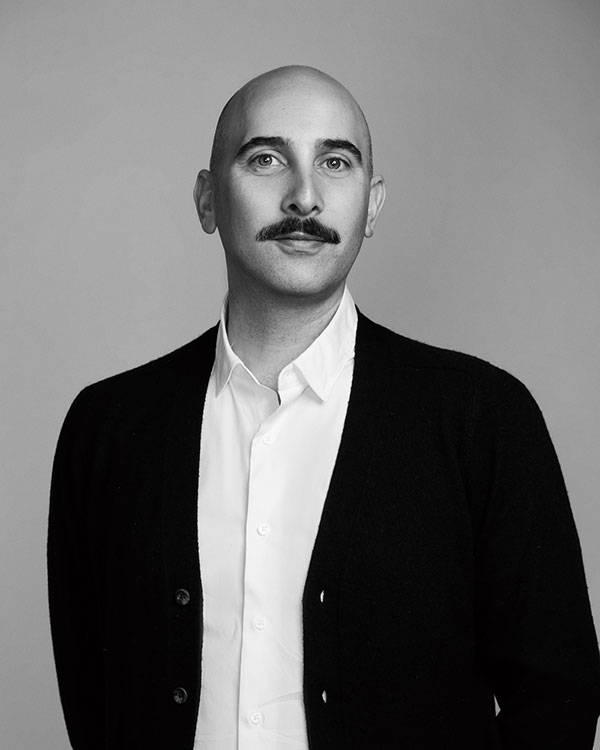 Stylist
Since 1993, Steven Vulpi has been globe trotting for hair. Building & honing his skills with a variety of techniques, while working on TV shows & with fashion designers. Looking forward, Steven is excited to contribute to the hair community with innovative & elegant hair styles; continually learning & evolving.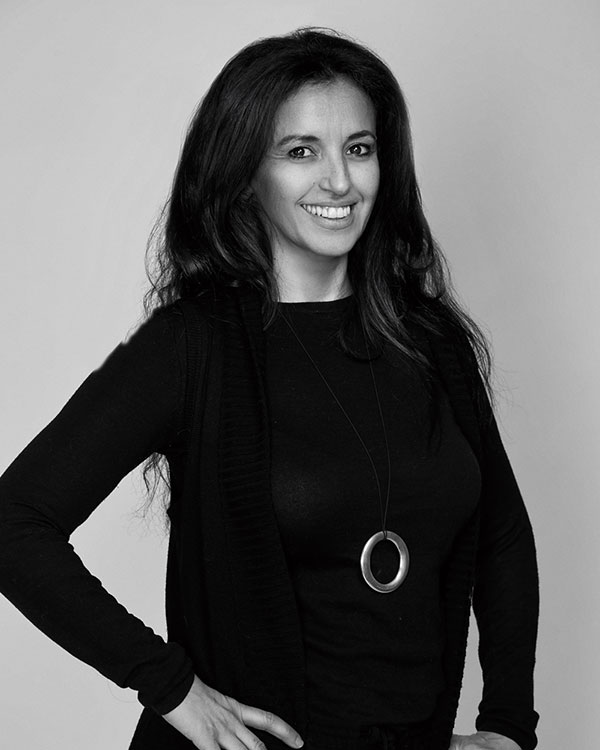 Colour Technician
Bouchra Tahri, who has been a colour technician with TAZ's Kingsway team since the start, is a favourite for all her clients (a great many of whom followed her here from her last salon). She's good at her job because she loves it, full stop.
Having attended George Brown College and kept her skills sharp with attendance at L'Oréal colour classes and various on-going refresher and trending education throughout the year, Bouchra prides herself on treating her clients to the very best in colour care. She's been a colour technician for 20 years and has amassed an abundance of experience over the course of her career. She's often called upon to prep tresses for photo shoots, salon style trend shows, charity events and competitions.
Bouchra specializes in the preparation and application of natural and classic colours, and takes considerable pleasure in matching individual's personalities to the hair colour most suitable therefor.
Among the best parts of her work, says Bouchra, is cultivating relationships with clients. She welcomes the opportunity to meet the new challenges they ask of her professional gifts every day, and is grateful to be able to do so in the positive environment of the TAZ salon, where co-workers are friendly and customers are comfortable.
For their part, clients appreciate Bouchra's professionally casual demeanour and her relaxed approachability. She has a unique talent for getting a handle on her clients' needs – often, even before the have one — and she takes great pleasure in exposing them to new and colourful ideas that might not have occurred to them on their own. Indeed, opening a client up to the pleasure of change and watching her light up in response, Bouchra enthuses, is the very best thing she does every day.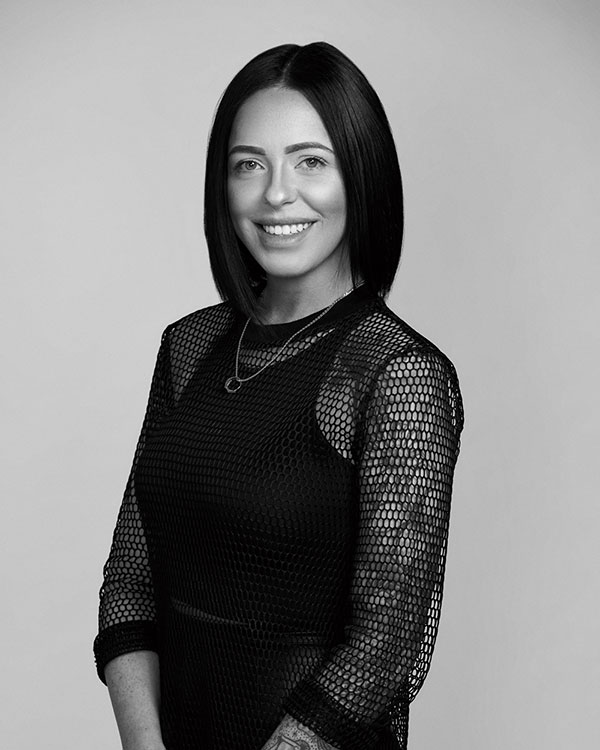 Colour Technician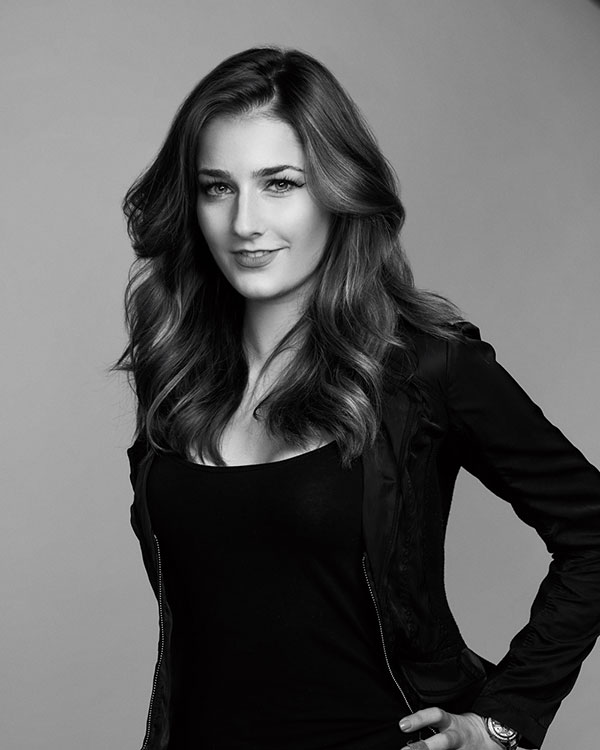 Stylist