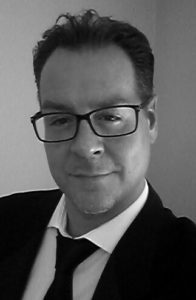 Nick has a true passion for the hair industry. For over 19 years, he has travelled across Canada working in award winning salons from Vancouver to Toronto.
During the last 12 years, Nick has developed a diverse career. As a freelance artist with Paramount Pictures, he was stylist to numerous A-list actors, movie producers and directors. Also, he was hired as the in house stylist to the anchors at the Global Television Network and has styled for top celebrities for the Toronto International Film Festival (TIFF). Nick has also styled for many runway fashion shows including Toronto Fashion Week and for Canadian designers at the Fashion Incubator.
Nick believes in staying current with fashion trends and he is a believer in continual education and evolution within this artistic community. He always strives to remain inspired and passionate for the appreciation of his clientele.
He is excited to be back in London and thrilled to be part of the TAZ Hair Co. team!
@nickhairtaz