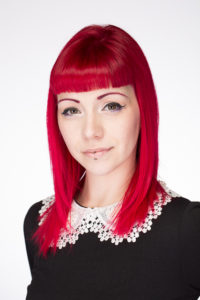 Since 2005, Melanie has been following her passion for the beauty industry. Her creative eye and drive have helped her build a well-rounded portfolio. Her need for perfecting herself and her talents keep her on the cutting edge of the industry.
A published artist and winner of the Contessa 2011 Makeup Artist of the Year award, Melanie has been focusing on fashion editorial, beauty competition projects and expanding her repertoire through creative projects. Aside from session work, she is also a Colorist/Stylist and Makeup Artist at Taz Hair Co. in London, Ontario.
Melanie is also an educator, having taught hair, and Basic and Advanced level makeup artistry. She has also written beauty columns for various local publications.
@melaniewhiteartistry