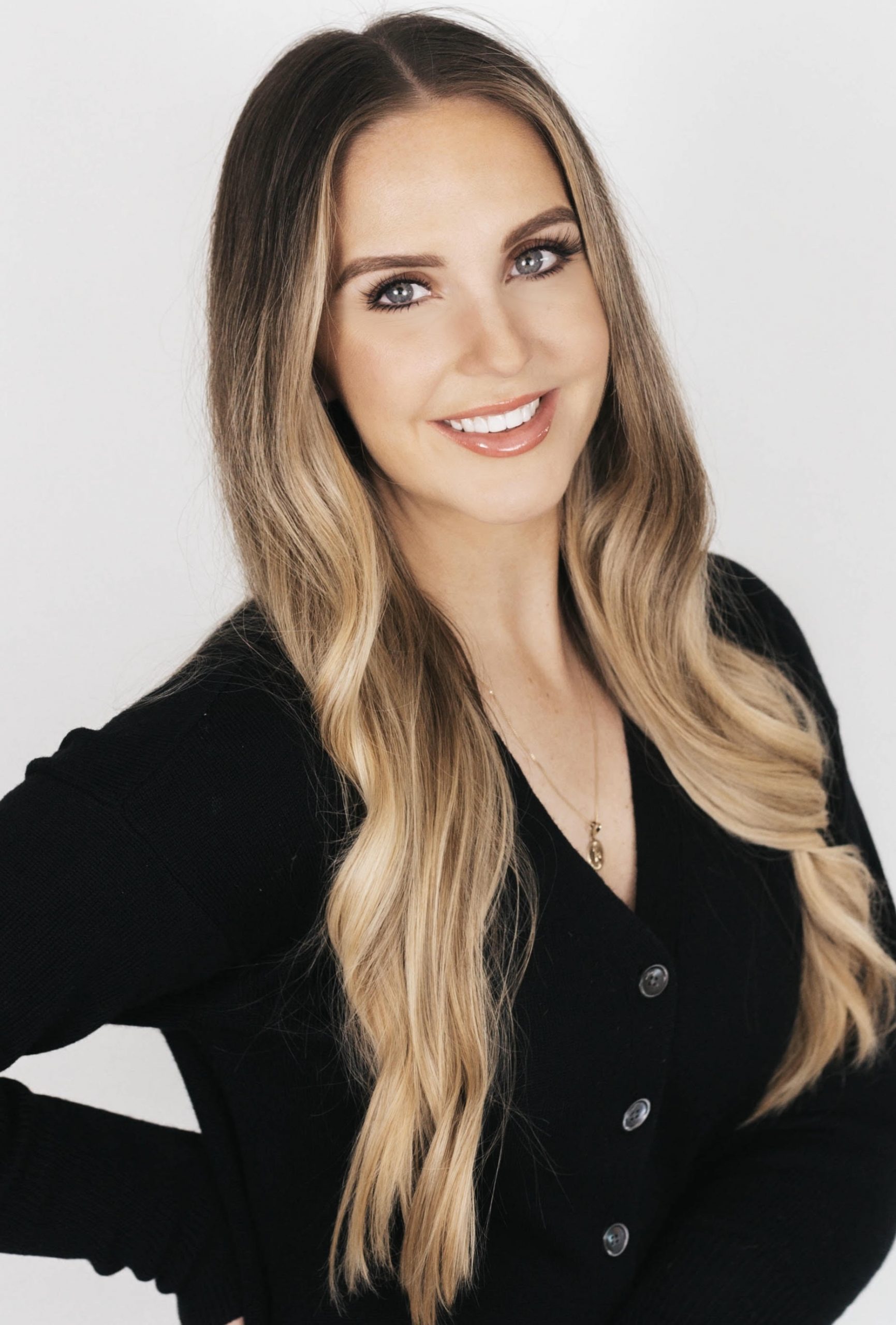 With almost 6 years in the hair and beauty industry, Katie Foster is thrilled to open and manage the third Taz Hair Co. location in London, ON. Her degree from the University of Western Ontario in MIT (Media Information Technology) has assisted her in her career as a manager and allowed her to grow a dedicated and professional team. Katie has travelled around the world to increase her knowledge of the business side of the industry. Some of her education includes: L'Oréal Professionnel Business Forum (Spain), Milano Software Exchange (Niagara Falls), Kerastase Experience K (Mexico) and HCF (Paris). Katie is looking forward to working with an amazing team and motivating them to reach their maximum potential as artists.
Katie also began her career as a freelance makeup artist in 2011 after she graduated from Makeup Artistry at Elegance Beauty School in London, ON. There she was educated to apply makeup for daytime/evening, bridal, airbrushing, colour/black & white photography, runway and TV/Media. Since then, she has participated in numerous fashion shows, wedding parties, editorial photo shoots, competitions, and has also worked with different television companies. Her fascination with makeup comes from her passion for art, which began at a very young age. Katie believes that makeup is not only a great lipstick or favourite mascara but also an outlet for self-expression and self-representation.
In 2013, Katie was nominated as one of the top 5 finalists in Canada at the Contessa Awards for Makeup Artist of the Year. In 2014, she was also nominated as a finalist for Makeup Artist of the year at a national beauty competition called the Mirror Awards.
Katie is a Certified Makeup Artist, Beauty Consultant/Educator and member of The Beauty Team. She continues educating herself and frequently attends seminars, master classes and beauty shows to ensure she is on top of the latest trends in the industry. Katie is a strong advocate and believer that makeup is applied to enhance ones natural beauty, which lies within each and every individual.
@katiefostermakeupartistry