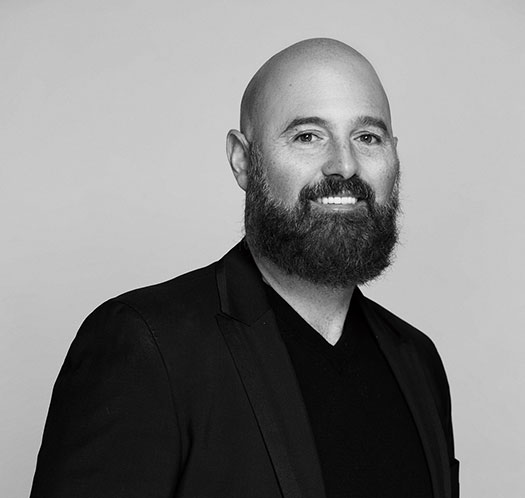 Frank Cini is the 2020 Ontario Hairdresser of the Year & 2 time Canadian Hairdresser of the Year. Previously, he has worked with designer Marie Copps and celebrated the 20th anniversary of Taz Hair Co. with an art exhibition on June 19, 2017.
In 2013 Frank Cini represented Canada for HCF at Carrousel du Louvre in Paris with a presentation for 2500 attendees from 45 counties around the world. Frank has worked on the set of music videos, designed ad campaigns for L'Oréal Professionnel. His hair artistry has splashed the front covers of Salon Magazine, featured in spreads of Elle Canada, Flare, Chatelaine and Toronto Life.
Frank's accolades include awards for 2006 Canadian Hairdresser of the Year, 2007 Editorial Hair Stylist of the Year, and most recently 2009 Long Hairdresser of the Year, just to name a few. Cini is a Regular guest on the Global Morning Show and has appeared on Breakfast Television/City TV, Global News/Global Television, The Beauty Guide/Women's Television Network, Rogers Television and Images TV/Life Network.
He is the Canadian Ambassador for Goldwell; traveling seasonally across the globe creating cut and colour trends for the company's latest collections. He has traveled the globe sharing his unique approach to long hair & cutting trends.
Amidst all the travel and creativity with the Goldwell Team, Frank always considers his clients, putting them first when he's back in the salon. "Clients are the best barometers of success," says Cini. "Training and travel tie in to enable me in becoming a well-formed stylist, allowing me to educate my clientele on new looks that will flatter them based on hair type, face shape, and manageability. Without a doubt, clients are our key to success."
Frank carries with him a commitment to excellence in leading the Taz team, as well as being the best possible mentor for his children. Having become a 4th generation hair stylist, it's no surprise that this man's family crest ought to be a pair of shears.
@frank.cini