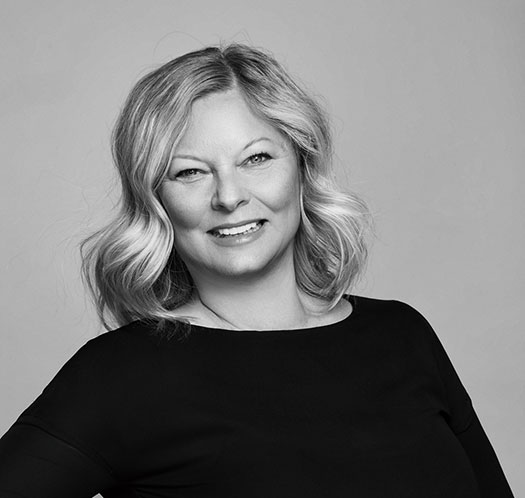 Twenty years into her career and a co-owner of Taz, Carol Cini has added some of the most prestigious awards to her name, including North American Makeover Hairstylist of the Year and Canadian Multicultural Hairstylist of the Year.
Design is something that comes naturally to Carol, and is evident in the most avant-garde styles which she creates so effortlessly, allowing her the honour of becoming a Platform Artist for L'Oréal Professionnel Canada.
To name a few of Carol's contributions to the industry, Carol has styled for:  Toronto Fashion Week, Bell Mobility Charity Gala, L'Oréal Colour Trophy, Mirror Awards Pre Show, and stage work for manufacturers such as Wella Sebastian, and Soma Schwartzkopf. "Style translates into every aspect of your life." says Cini. She takes that philosophy very seriously, and incorporates this into the education and design of the Taz culture.
There are several reasons as to why her clients keep coming back. "Hair is such a personal thing, I have opinions, but I like to listen. It's not about right or wrong, it's what suits them and makes them happy. Offering an honest and thorough consultation is definitely the key to client comfort," she said. "I love to suggest change and educate my clients on how to create their new looks at home."
Now being the wife to Frank Cini and mother of their two young children, Carol works part time at the salon and is in high demand, with clients booking appointments three weeks in advance. "Having two hairstylists in the family is a bonus; it makes you better at it. I couldn't imagine it any other way."
@carol.cini