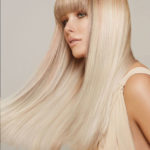 Great Lengths & Hairdreams
Pricing upon consultation.
Great Lengths: Global leaders of ethically sourced, fully traceable, non-chemically treated hair to the professional salon industry.
Whether you are looking to add volume, thickness, length or splashes of colour, if you can imagine it, you can have it with Great Lengths hair extensions. Great lengths use the smallest possible bond sites making them undetectable by sight or touch.
The hair is 100% virgin quality hair that has never been chemically treated, with a wide range of available colours and lengths. Because it is human hair, it can be customized to perfectly blend with the colour of your natural hair. The hair can be washed, blow dried and styled while maintaining the finest quality of each strand.
For more information and to book a consultation with one of our certified Great Lengths extension artists, please contact our Kingsway location at 647.352.7060.www.greatlengthscanada.com
Hairdreams: A leading international luxury brand in professional hair lengthening and thickening systems.
Recognized as an international leader and one of the most successful providers of professional 100% real human hair lengthening and thickening systems of unparalleled premium grade quality.
Hairdreams only uses refined, hand-selected 100% real human hair, which is characterized by the extraordinary healthy, natural-looking appearance and feel of the hair, resulting in natural bounce and elasticity. The hair is purchased around the world based on strict ethical principles. It is tested with extensive quality control standards and patented with the most gentle processing method.
With such strict guideline, Hairdreams is recognized for its unparalleled hair quality attracting international top stylists as exclusive partners working solely with Hairdreams lengthening and thickening systems. Countless stars in film and TV, models and other high profile celebrities worldwide also rely on Hairdreams premium products and services for the most beautiful hair.
For more information and to book a consultation with our certified Hairdreams extension artist Stephanie, please contact our Yorkville location at 416.922.6060.
www.hairdreams.com
Cancellation Policy
Taz Hair requires a credit card number to reserve your appointment.We understand busy schedules and different circumstances can not be avoided so we are happy to cancel your appointment with 24 hours notice.If any cancellation is not made with more than 24 hours notice you will be charged 50% of the service fee. Missed appointments are subject to charge in the full amount.