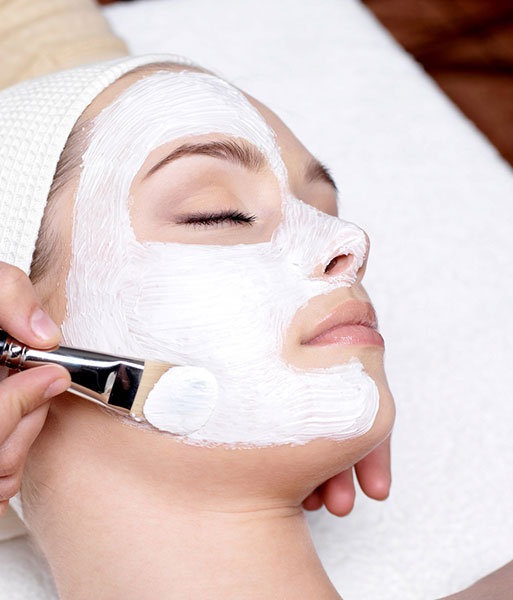 Instant Radiant Facial $50
The first stage of pure enjoyment to restore your skin's suppleness and radiance. Gentle cleansing, toning and exfoliation, plus a masque application, designed for your skin type. (30 mins)
Deep Cleansing Facial $70
A relaxing facial for all skin types consisting of steaming, exfoliation, gentle extraction of impurities, massage and finished with a treatment mask. (1.25 hrs)
Anti-aging Lifting Treatment $98
The powerfully effective treatment reduces fine lines, strengthens this skin's elasticity, and counteracts photo-aging to restore a youthful appearance. (1.25 hrs)
Anti-aging Collagen Treatment $110
An intensive treatment ideal for dry, sun damage, prematurely aging skin that needs nourishment, regeneration and energizing. The elastin and pure collagen is delivered to the deeper layers of the epidermis to slow down slackening of the skin. Treatments for beauty enhancement and intense relaxation. (1.25hrs)
Microdermabrasion $75
Microdermabrasion is one of the easiest and most effective ways to fight the effects of aging. It is appropriate for most skin types because it is non-invasive and can effectively reduce or eliminate the most difficult skin conditions such as wrinkles, fine lines, acne scars, uneven skin tone and more. Using a natural diamond tip to gently remove the top layers of dead skin, these treatments rejuvenate the skin and helps stimulate the production of collagen. The result is firmer, brighter and healthier skin.
Facial combined with Microdermabrasion $120
Stem Cell Treatment Facial $110
The powerhouse combination of active ingredients along with stem cell technology deliver immediate and lasting results to boost collagen, lift and tighten, and promote youthful vitality to the skin.
Hand and Foot Treatment
Shellac Manicure $40
Manicure $24
French Manicure $27
Pedicure $45
French Pedicure $48
Polish Change $15
Paraffin $15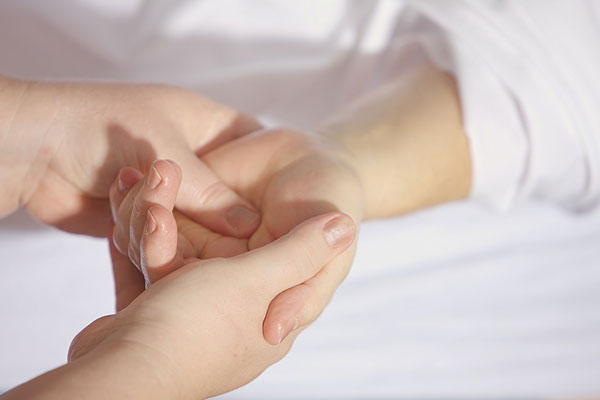 Full Leg with Bikini Line $55
Lower Leg $25
Upper Leg with Bikini Line $35
Bikini Line $20
Brazilian Bikini Wax $40 + Up
Full Arm $35
Lower Arm $20
Underarm $15
Upper Lip $7
Chin Wax $5
Sides of Face $10
Brow Waxing or Shaping $14
Back / Chest $40 + Up
Ear / Nose Wax $14
Tints & Lashes
Eyelash Tint $20
Eyebrow Tine $15
Prices listed are starting prices and only serve as a guideline for what will be charged in-salon. Prices may change based on hair length and density, as well as the service provider you are seeing. We recommend a complimentary consultation for the most accurate price quote for our services.
Cancellation Policy
This policy applies to new clients only. Taz Hair requires a credit card number to reserve your appointment. We understand busy schedules and different circumstances cannot be avoided so we are happy to cancel your appointment with 24 hours notice. If any cancellation is not made with more than 24 hours notice you will be charged 50% of the service fee. Missed appointments are subject to charge in the full amount.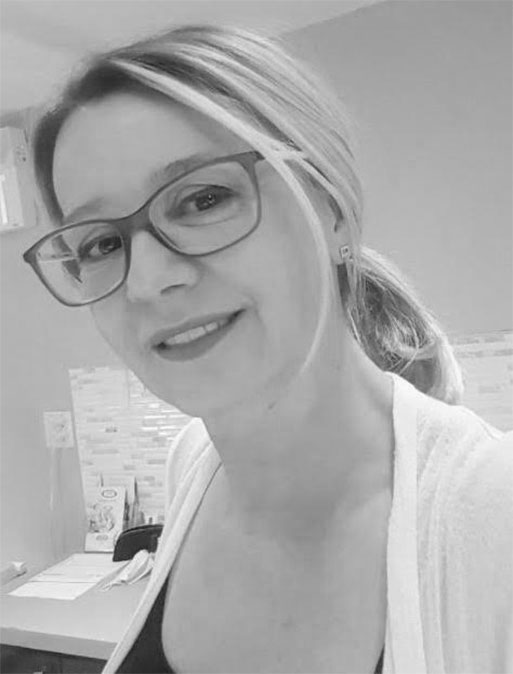 Meet our Esthetician:
Eva, who was born in Poland, holds over 20 years of experience as a professional Esthetician. Having worked at several known Salons in Toronto in the past, she has now been with the Taz family for nearly 15 years, starting at the Yorkville location, later moving to the one on the Kingsway.
Eva's Spa offers a relaxing and professional atmosphere with a customized approach to every client's skin care needs and expectations. Eva specializes in European facials (including extractions) as well as the use of microdermabrasion, ultrasonic, Led Light and other treatments. Services such as waxing, manicures, pedicures and many other are also offered.
Radiant and healthy skin reflects how we look and feel, this is why Eva's passion for her work is driven by end results and customer satisfaction.
With the experience and knowledge that Eva possesses, she will surely suggest and offer the best type of treatments possible for you!