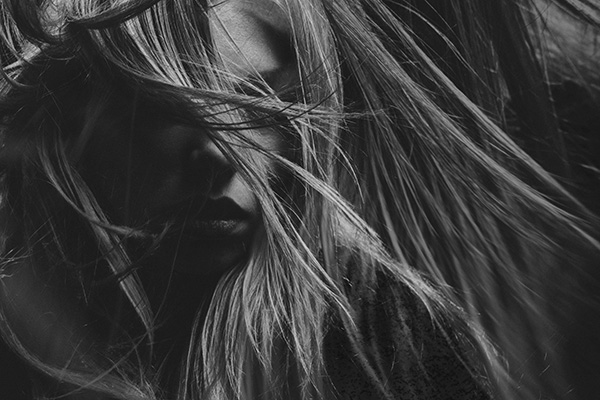 Grey hair is a reminder of a life well lived. Many carry it off beautifully. Salt and peppered strands have a charm of their own. So does a full mop of silver; but for those who like to hold on to their natural hair colour, cover premature grey hair or try a new shade to conceal wisps of silver near the temples, the toughest thing is managing the growing roots in between hair colour schedules. While it's wonderful to walk out of a salon with shiny, freshly coloured mane, it's no fun to see the roots showing up a couple of weeks later.
Let the professionals at Taz Hair show you a few tips and tricks for those sudden dates and parties that leave you with no time for a complete colour treatment. No matter what colour your hair is, you can put these tips to good use.
Temporary Root Cover Up
Always keep a bottle of root cover up for quick touch-ups. It is available in eight shades and made to cover grey roots specifically. Shake the bottle well before applying. Hold it a few inches away from your scalp. Spray on the targeted spots. Brush it out to partially blend into your hair for a natural finish. Wait a few seconds and you're done. The formula leaves no sticky residue, is free of ammonia, peroxide and synthetic dyes. It will last until your next shampoo.
Semi-Permanent Root Concealer
This one lasts longer than temporary root cover up. Semi-permanent hair colour blends the greys into your base colour to a great extent. It lasts longer than the next shampoo and fades away instead of growing out like permanent hair colour does. So there is no distinct line between the colour and the grey hair when it's growing out.
Touch-Up with Mascara
This is a neat trick that will serve you well for any quick touch-up. Pick a hair mascara that's closest to your hair colour. Run it through your roots until the grey bits are well covered. Wash it off after the party is over. Make sure you don't sleep with it. Cover the pillow with an old hand towel until you wash it off the next day to prevent stains.
Spritz Coloured Dry Shampoo
Look for a coloured dry shampoo that contains pigment for hair colours. These don't leave behind a powdery residue. They hide grey hair regrowth temporarily, and absorb excess oil near the scalp keeping hair clean.
Ponytails or Buns
This is a little trick that goes beyond the colour box. Apply hair gel, pull your hair into a high ponytail and twist it into a bun. It is chic and the grey roots are well hidden.
Hair Scarf
Wrap your hair in a smart scarf that goes with your outfit or wear a slick hair band. You could also wear a stylish hat. Your roots are hidden, you look elegant and your confidence soars sky high.
Change Your Hairstyle
Most of the time, grey roots don't grow out uniformly. The front of the hair usually has more grey than the sides or the back. Change your parting: keep it zigzag, or part it on the other side. This gives thin hair more volume too. Spritz some hairspray to keep it in place. You could also change your hairstyle. Braids, twisted knots or fishtails draw attention to your hairstyle instead of your roots. Take a small section and cross it over the other. Repeat until the ends of your hair and secure in the braid.
Taz Hair – Colour Couture, Colour Coverage and More
Although these hacks are great for temporary coverage, we recommend timely hair colouring treatments at a professional salon for a flawless look that boosts your confidence.
At Taz Hair, we are colour expert members of the elite Ambassador committee for L'Oreal Professionnel creating cut and colour trends for the company's latest. Whether you need a solid tone for grey coverage, a soft touch to cover the roots, layered highlights, colour correction or custom designed tones, call us for an appointment. The Taz team prepares a signature finish, giving new depth, vitality and dimension to your hair.